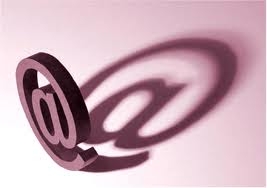 Emergent announces partnership re: Remindex Limitation Management system
Amidst rampant speculation, Emergent today announced it has completed an agreement to resell Remindex - an email-based limitation management program designed to reduce stress and promote a healthy, efficient work atmosphere.
The inspiration for the alliance came from an Emergent staffer complaining about mounting deadlines and reporting requirements from increased work, recalled Darren Cooper, Emergent President & CEO. "He griped about spending all his time scheduling, coordinating and reporting on deadlines," Cooper said. "And when he's not doing that, he has to work like crazy to hit critical deadlines to keep the projects on track. He's stressed out, working overtime and losing critical attention to detail. So he asked, 'Can't deadlines be extended?'"
The answer was of course no, but the idea that there could be a better way to handle deadlines and reporting caught the attention of Emergent's Management. Thousands of web searches and hundreds of hours later, Remindex was discovered.
Born in the prehistoric center of Alberta's oil patch by innovator Doug Miller, Remindex was created to remind, manage, reschedule and inform an escalating tree of decision makers who required unequivocal assurance that reminders for their clients' deadlines would be delivered on-time and, more importantly, in a location that was religiously checked, scoured and rechecked every hour of every day.
Their "inbox".
And unlike other programs where additional work, commentary and acknowledgements continue to waste time in order to function, all Remindex asks is that you click "reply" and "send" to it's emails.
That's it.
In a place where housing costs have risen 48% in one year, the population has exploded and Tim Horton's staff get paid as per hour as paralegals, Remindex is allowing stress levels to dwindle so users can return to a more efficient, satisfied and healthier work-life balance.
According to Cooper, Emergent will implement Remindex to manage their rapidly growing project schedule. With luck, Remindex will prove as successful as it has for thousands of other users - and to the original staffer who sparked the idea.
Those interested in learning more about Remindex can visit Limitation Management System.