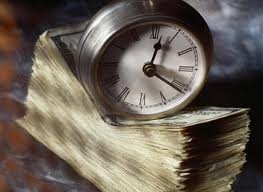 Emergent Technologies announces Executor Assist Kits
As a result of feedback and considerable consultation with Canada's top banking, accounting, legal and estate professionals, Emergent Technologies is pleased to announce the release of WindUp Estate Accounting & Tax v8.0. WindUp version 8.0 constitutes the single largest advancement in estate accounting processes in decades. This version of WindUp triples the functionality and significantly increases the chasm between previous versions of WindUp and conventional methods and products. WindUp has been the standard in Estate Accounting software for over a decade and with version 8.0, WindUp's supremacy is undeniable. Version 8.0 is packed full with additional value and new time saving features, including:
* Introduction of "Quick Entries" (a.k.a. short forms) to dramatically increase the posting of transactions
* Introduction of "WindUp Slips" to simplify the posting of estate or trust information
* Increased support for Powers of Attorney & Committeeship
* Automatic posting of accrued interest for Bonds or GIC's
* Introduction of the Trust Unit Capital Adjustment wizard for quick and easy categorization of collected revenue
* Introduction of a cheques/payment writer to automate the posting of transactions and the printing of cheques (if desired)
* Market Values report now available to show clients the current value of holdings within the Estate/Trust
* Over two dozen reports including the Distribution to Beneficiaries, Distribution to Non-Beneficiaries, Income and Expense Schedule, Revenue
* Receipts and Disbursements, Statement of Accounts (in two different formats), and
* much, much more...
Testimonials
I've recently moved back to Canada and initiated a search for a replacement to an old DOS estate accounting software I was using which was becoming obsolete. I had heard about WindUp and had the opportunity to preview v8. Having worked with Emergent over the last 6 months, I have been extremely impressed with their attitude and willingness in responding to my suggestions. The accuracy, thoughtfulness and care they put into the software is truly inspiring. I've reviewed other Estate Accounting packages on the market and WindUp is simply the best – without question."
- Frank Cooper
"WindUp v8.0 is just perfect. WindUp saved our office 2-3 months of time and since WindUp is so easy, we have no hesitation in seeking complex and comprehensive estates. It exceeded all expectations and is just like manna from heaven!"
- John Ross
"I had been using a competitive product to WindUp for a long time and had always thought that since what I was using met my basic needs, that all other products were the same. Wow, was I wrong! WindUp is so easy to use and the reports are so professional! I can't believe I was happy "just getting by" with that other package. Emergent has done such an excellent job on WindUp that I now get really excited about doing estate accounting work!"
– Nancy Evans, Templeman, Menninga
"Every estate file comes with its own quirks and customization needs. Although the overall functionality of the WindUp Estate Accounting & Tax package is impressive, what really stands out for me is the speed and professionalism of their support and service staff. Questions, issues and general requests are all handled expeditiously; supporting us in our objective of supplying first-rate estate management and accounting services to our clients."
- Laura Legge, LL.B. – Legge & Legge
About WindUp
WindUp Estate Accounting & Tax has been the most sought after tool for Canadian Estates Practitioners since 1993. With WindUp, Estate Practitioners can easily prepare the Statements of Accounts, an Executor's compensation, or Tax schedules for Terminal returns in seconds. Primarily used to automate the balancing of an estate and generate Accounts for presentation to executors, trustees and beneficiaries, WindUp traditionally saves users over 70% of the time they would otherwise allocate to do the same work.
About Emergent
Emergent Technologies is the preferred software solutions provider for legal, financial and accounting professionals who practice in the area of Corporate and Estates law. Emergent's software solutions have been available to these professionals for over a decade and are currently used by over 55% of Canada 's leading legal professionals.