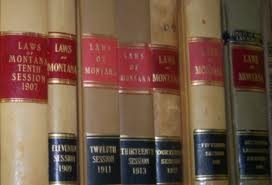 The Virtual Minute Book
Toronto, Ont., June 29, 2009 - Emergent Technologies announced today enhanced Virtual Minute Book capabilities in its Corporate Manager ET software.
"Every law firm wastes valuable office space storing Minute Books for active and inactive clients," says Darren Cooper, President & CEO of Emergent Technologies. "Using Corporate Manager ET, law firms today can turn Minute Book storage into billable office space while retaining a real-time, Virtual Minute Book to which lawyers and staff have immediate access to. Firms will save time as they no longer need to physically retrieve Minute Books, gain a competitive advantage over other law firms in their area, and they will make more money by using the space for billable work."
The Virtual Minute book, is an add-on module to Emergent's popular Corporate Manager ET software, a tool for legal professionals which automates the creation and storage of all Minute Book documents. Corporate Manager ET also publishes company information, in real time, to the law firms intranet where it is available to Lawyers, staff and even outside personnel for viewing on a read-only basis.
Emergent's Virtual Minute Book is just one of many advanced add-on modules to Corporate Manager ET. The software is used coast-to-coast by top corporate governance practitioners in every corner of Canada to:
* Form, organize and print all minute book documents in less than 8 minutes
* Automatically file Articles online*
* Increase available staff hours for other tasks by greatly reducing the amount of time it takes to create documents and complete tasks
* Perform NUANS, PPSA and other name searches instantly
* Complete annuals for all corporations required for the month in less than 4 hours
* Automatically create a "Virtual Minute Book (TM)" for each corporation, for use as a backup or for read-only review by lawyers, staff, accountants or the client
* Maintain existing companies with a built-in reminder system
* Issue shares, perform complex transfers, do stock splits, conversions or even a s.85 rollover in seconds
* and much, much more...
To view the Virtual Minute Book and just some of the hundreds of other time saving features included in Corporate Manager ET, click on one of the links below. From the comfort of your computer and in less than 30 minutes, you'll see firsthand how this productivity tool works, and how your firm can gain that competitive advantage in these tough economic times.
Dates:
June 25, 2009 @ 11am EST
July 2, 2009 @ 2pm EST
July 9, 2009 @ 11am EST
July 23, 2009 @ 1pm EST