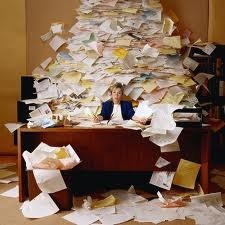 Document Management Integration
Toronto, Ont., September 1, 2009 - Emergent announced today the national release of an integration module between Emergent's software and the legal industry's most popular Document Management Systems (or DMS's).
"Document Management Systems provided by Interwoven and OpenText are at the technological heart of Canada's most organized law firms", says Darren Cooper, President & CEO of Emergent. "These software systems provide tight control over document version, security and auditing by "profiling" each document as it is saved. With Emergent's DM integration module this profiling is completely automated, allowing users to fully benefit from document automation and document profiling, without any extra effort."
Emergent's DM integration module acts as a liaison between Emergent's file management and document assembly software and the DMS itself. Information entered into Emergent's software is automatically transferred to the firm's DMS without displaying the DMS's "profile" card, allowing the user to focus on completing their tasks rather than document profiling. Documents end up in the proper DMS folder without additional work by the user, making these documents searchable and viewable by any DMS user.
Additionally, any document or other item stored within the DMS, is viewable through Emergent's Virtual Minute Book; extending the already seamless integration between these two systems. Lawyers, accountants and clients can view minute book documents which are tracked by the DMS, completing the audit trail process and ensuring the proper version is being reviewed.
Emergent's DM integration module is available as an add-on to Emergent's Corporate Manager ET and Estate Planning & Vault Manager software solutions.