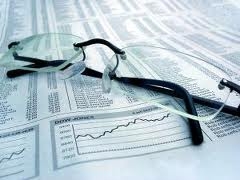 Managing your firms' vault and complying with the law society
Toronto, Ont., September 1, 2009 - An audit from the Law Society isn't much fun. It is also unavoidable. At some point, every firm is audited by the Law Society. However there is a way of ensuring the audit proceeds smoothly and without disruption when it comes to your firm's vault.
Virtually every firm stores documents in their vault - executed Wills, POA's, Affidavits and Share Certificates are just a few examples. A recent survey found that 68% of law firms store items such as GIC's, jewellery or bonds in their vault, in addition to executed documents. An astonishing percentage of these firms cited their accounting department as recorders of items, yet the accounting departments themselves cited other departments as record keepers; the end result being that neither the practice area nor administration was taking control over items in the vault for safekeeping.
That's not good news if discovered by a Law Society auditor.
Emergent's software integrates this necessary reporting into the daily operation of Estate Planning & Vault Manager and Corporate Manager ET. As transactions are completed in the software, wizards ask the user where items are being stored; for example with the client or in the firm's vault. As items are removed from the vault, they are also recorded in the software. When prompted by a society auditor, the system automatically generates a Safekeeping Register.
And that's good news for a Law Society auditor.
This automated tracking of items in the vault and ease of reporting offer additional advantages; including the ability to automatically remind Testators to have their Will reviewed or provide notice to beneficiaries that GIC's are maturing.