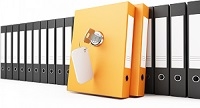 Virtual corporate minute books made easy
Toronto, Ont., – Virtual minute books and easy client access to information has been the utopia Canadian law firms have been striving towards for nearly two decades, and each firm has various objectives for adopting such technological concepts. Most popular among these is the desire to satisfy clients demanding access to their corporate records when decisions are being made.
In an era where the 9am – 5pm work day no longer exists, access to information is most commonly needed during the evenings or weekends. More and more law firms are embracing change and turning to technology as opposed to paying staff to work "on demand" after hours. Although some feel that providing client access to their corporate minute book requires additional work effort by staff, this largely depends on the technology chosen by the firm.
Emergent has integrated two software programs to simplify this process for Canadian law firms:
Corporate Manager ET, which utilizes transaction information to rapidly create and file Articles of Incorporation, and generate all organization documents in less than 8 minutes, and
The Legal Kiosk™ to share signed documents with clients in a secure, automatically created virtual minute book for each entity.
There are many technologies available to law firms looking to share corporate records with clients. Find out why firms across Canada are choosing Corporate Manager ET and the Legal Kiosk™.
To view Corporate Manager ET and Emergent's Legal Kiosk™ in action, click here to register for an upcoming webinar.
About Corporate Manager ET
Corporate Manager ET is the most comprehensive and robust Corporate Records management software in Canada. The software is specially designed to generate and maintain all minute book documents as well as provide efficiency-based features such as wizards to file Articles online*, generate all Organization documents with one click, elect/resign Officers/Directors, issue/transfer shares, Amalgamate companies, form and manage Partnerships, and much, much more.
About Emergent
Emergent is Canada's leading document creation and file management software experts. Emergent's software is available to law firms on a pay-per-use basis and our website includes video's showing how our software works and the minimal license fees. For more information, visit www.emergent.ca.

*Not all jurisdictions are enabled for online filing. Contact Emergent for further details.