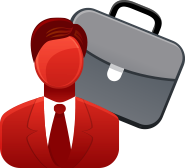 The concept of a Virtual Minute Book for corporate records was pioneered by Emergent in 1999, designed as a way of allowing internal staff and clients to have immediate access to signed documents.
Today, the Legal Kiosk™ is the name of Emergent's suite of portals designed to simplify and share documents with clients easily and securely. Hosted in Canada by Microsoft, the Legal Kiosk™'s modules include Emergent's famed Virtual Minute Book for corporate records, a Virtual Vault for wills, and electronic books of documents for residential real estate, commercial real estate, intellectual property, litigation and many other areas of law.
Every order of the Legal Kiosk includes access to the Virtual Minute Book as well as every other portal in the suite. Only use what you need. All fees are disbursable.