Emergent + NoticeConnect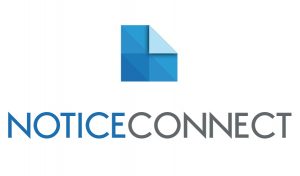 NoticeConnect is a service company in Toronto which specializes in providing cost-effective Notices to Creditors for estates, as well as commissioned affidavits of publication.
Publishing a notice to creditors is an important step to protect your clients from liability and NoticeConnect's services work by utilizing the power of the internet and social media to post Notices to Creditors and ensure the widest possible coverage and exposure.  NoticeConnect's services are offered on a disbursable fee per file and are recognized by the Ontario Superior Court as an appropriate alternative to expensive advertising in newspapers.

Emergent is Canada's premier provider of software to Wills & Estates practitioners.  Used by over 86% of Canada's top estates professionals, Emergent's software powers workflow, increases efficiencies, enhances relationships, and saves time.  Emergent's Estate Administration software is used to automate the administration of an estate, trust, guardianship or Power of Attorney for contested or uncontested estates in BC, Alberta, Saskatchewan, Ontario and Nova Scotia.
Integration
Emergent has integrated NoticeConnect's services into our Estate Administration software, allowing Emergent customers to simply "click a button" to publish a complete Notice to Creditor or order a Commissioned Affidavit.  Information already contained with Emergent's Estate Administration software is automatically transmitted to NoticeConnect for review prior to posting.
Pricing
In addition to the time savings experienced with our seamless integration, Emergent customers will also receive a $5 discount per posting. Instead of being charged NoticeConnect's posted rate of $130 per Notice, Emergent customers will only be charged $125 per Notice. A Commissioned Affidavit may also be ordered at the standard posted rate of $40 per Affidavit.
How to Order a Notice to Creditor
There are two easy ways to order a Notice to Creditor or Commissioned Affidavit from NoticeConnect and receive your Emergent discount:
If you are an Emergent Customer:
If you use Emergent's Estate Administration software, simply click the "Publish Notice to Creditor" button within the estate profile
If you use Emergent's other software:

Contact Emergent to obtain a discount code for each posting
Click here to complete your Notice to Creditor posting and enter your Emergent discount code
If you are not an Emergent customer, order Emergent's Estate Administration software today by clicking: https://store.emergent.ca/estate-administration.