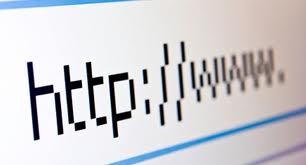 New Website Launched
Toronto, Ont., August 28, 2010 – Emergent Technologies, legal document creation and file management experts, announced today the launch of their updated website. Geared towards Corporate and Estates professionals, www.emergenttech.ca is packed with videos, industry news, information and tools needed for lawyers and staff to become more efficient.
The website, which went live today, features videos which walk the visitor through Emergent's software and the process leading practitioners follow daily as they achieve efficiency, enhance client response and raise the bar in legal standards for quality. "For the longest time, websites have been electronic "store-fronts"; providing passer-bys with information which may or may not be relevant, or may not be ideal for the visitor," says Darren Cooper, President & CEO of Emergent. "We wanted to create a site which engaged the visitor, made it easy to interact with Emergent staff, provide essential information quickly and succinctly, 24 hours a day, 7 days a week, and provide an easy way visitors can comment."
"We've grown to being the largest provider of document assembly and file management software for Corporate and Estates practitioners in Canada. We've gotten here by constantly listening to our clients, making improvements and exceeding all expectations for fantastic service. We hope visitors will tell us what they think so we can continue to enhance our new site."
Emergent's new website is available at www.emergenttech.ca.
About Emergent Technologies
Emergent is Canada's leading document creation and file management software experts. Emergent's software is available to law firms on a pay-per-use basis and their website has been updated to include videos showing how the software works and the price associated with using it. For more information, visit www.emergenttech.ca, or visit http://www.emergenttech.ca/productivity-webinars to register for a free webinar.
---