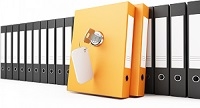 Corporate & Estate Manager - Version 12 Released
Toronto, Ont., – Emergent is pleased to announce the latest version of Corporate Manager ET, Estate Planning & Vault Manager and Estate Administration; Version 12!
Version 12 is packed with bug fixes and performance enhancements to help you complete your work more effectively than ever before. Version 12 also includes jurisdiction-specific changes to fields, functionality and entity profile cards.
About Corporate Manager ET
Corporate Manager ET is the most comprehensive and robust Corporate Records management software in Canada. The software is specially designed to generate and maintain all minute book documents as well as provide efficiency-based features such as wizards to file Articles online*, generate all Organization documents with one click, elect/resign Officers/Directors, issue/transfer shares, Amalgamate companies, form and manage Partnerships, and much, much more.
About Emergent
Emergent is Canada's leading document creation and file management software experts. For more information, visit www.emergent.ca.