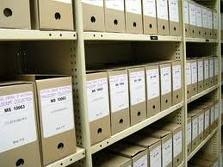 Corporate Records
Throughout parts of Canada, Law firms are overburdened and, according to a national poll, 47% of lawyers say they plan to hire personnel in the next 12 months. Moreover, the poll cited an increase of 22% in the workload of Corporate Commercial lawyers. This has become a significant challenge, as unemployment levels are down to historic lows and acceptable candidates with the proper skills are difficult to find.
As a necessary fall back, law firms must work to increase efficiency by purchasing the proper tools to replace the people they can't seem to hire. Emergent has extensive expertise assisting firms to do more with less, and offers a solution; Emergent's Corporate Manager ET. Utilizing Emergent's software, firms can incorporate, organize and complete an entire minute book for a client, in less than 8 minutes - considerably faster than existing processes which can take upwards of 2 hours.
"Corporate Manager ET is the most comprehensive document creation and processing application for legal professionals in and around central Canada" states Darren Cooper, CEO of Emergent Technologies. "The application is specially designed to form a company, organize and create an entire minute book in less than eight minutes."
The application is used coast-to-coast by top corporate governance practitioners in every corner of Canada to:
* Increase available staff hours for other tasks by greatly reducing the amount of time it takes to create documents and complete tasks
* Perform NUANS, PPSA and other name searches instantly
* Complete annuals for all corporations required for the month in less than 4 hours
* Automatically create a "Virtual Minute Book (TM)" for each corporation, for use as a backup or for read-only review by lawyers, staff, accountants or the client
* Maintain existing companies with a built-in reminder system
* Issue shares, perform complex transfers, do stock splits, conversions or even a s.85 rollover in seconds
* and much, much more...
If you are still copying and pasting precedents, save yourself time and stress by contacting Emergent. The time you save by using Corporate Manager ET just may be your ticket to arriving home from work on time!