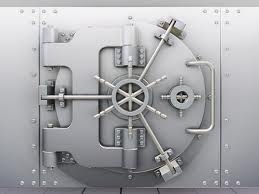 Emergent announces Vault Manager for firms looking to electronically organize their Vault
Emergent Technologies announced today the North American release of "Vault Manager", software designed specifically to manage the contents of a law firms vault.
"Every law firm stores legal documents and valuables in their vault, however very few firms use this information to increase the profitability of their wills practice" says Darren Cooper, President & CEO of Emergent Technologies. "Using Vault Manager, law firms can quickly translate information in their vault into a goldmine of renewed relationships with the testator, their extended family and most importantly, target those clients which value the astonishing effort and advice that goes into crafting a will and the fee for such a service."
Vault Manager is a database-driven software system which tracks wills, POA's, Codicils, correspondence, draft and executed versions of documents for each Testator. Each testator's profile can be easily searched, allowing the quick generation of reminder letters for clients who have not updated their wills in a long time, or whose personal circumstances may have changed. Will drafting and estate planning documents can also be easily drafted with the "Estate Planning" add-on module.
"Estate Planning & Vault Manager provides better controls and organization of wills and trusts, translating into a more productive and satisfying practice for both the lawyer and support staff", says John Ross, a lawyer in Ancaster. This sentiment is echoed by firms of all sizes across Canada, who use Emergent's software to increase their productivity and profitability of their wills and estates practice, without increasing the burden on staff.
Estate Planning & Vault Manager is the first of four tools Emergent offers Estates practitioners, and is the most comprehensive, end-to-end software system for Estates & Trusts in the world. For information on Emergent's Estate Planning & Vault Manager, Executor Assist, WindUp Estate Administration or WindUp Estate Accounting & Tax, call 866-408-2833 x1, visit Emergent's website at www.emergentt ech.ca, or your local software reseller near you.