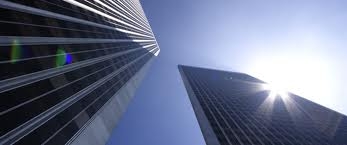 Virtual Minute Book turns storage into billable office space
"Many law firms use purchased software to create the documents they publish into their client's Minute Book", says Darren Cooper, President & CEO of Emergent Technologies. "However, most firms only use the software to generate a few government forms or ledgers, yet they are forced to pay large annual support contacts. Corporate Manager ET solves this crisis by creating all documents found in a corporate minute book, including share certificates, at a small pay-per-use fee which is passed on to the client, eliminating the need for hefty support contracts for ineffective systems. Furthermore, firms may qualify for competitive upgrade pricing, reducing the already how pay-per-use fee".
Since Emergent announce it's pay-per-use program over two years ago, over 400 firms have converted to Emergent's pay-per-use software. Emergent has extended its pay-per-use program to include Emergent's popular Probate and Estate Accounting software systems.
About Corporate Manager ET
Corporate Manager ET is the fastest and easiest to use document assembly software tool for legal practitioners in Canada. The software automates the incorporation of a company and the ongoing maintenance of a Corporate Minute Book. Using Corporate Manager ET, you can:
Increase the firms billings by reducing the amount of time it takes staff to perform routine tasks
Dramatically improve your response time to clients without leaving your desk
Empower your staff with software that creates a Virtual Minute Book for each corporation automatically
Provide your clients, Accountants and internal staff access to the Virtual Minute Book
Provide your clients with electronic backup copies of their Minute Books in case they get lost, damaged or destroyed
Turn your Minute Book storage room into billable office space
Manage your staffs tasks, including upcoming renewals for your clients, without leaving your desk
Empower your staff with tools so they can:

Incorporate a company and file online in minutes
Merge and print the Annuals for over 100 Corporations in less than 10 minutes
Complete an s.85 rollover in less than 5 minutes
Use the software to maintain renewal reminders automatically, prompting each user when they log in
Issue shares, perform complex transactions or do Stock splits and conversions in seconds
Enter information once and simply "print" off updated copies of ledgers, registers and the Corporate Information Sheet
Merge more than 225 available Government forms in seconds
And much, much more...