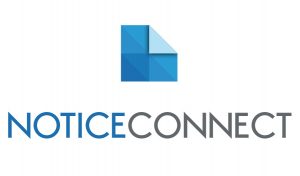 Emergent + NoticeConnect
NoticeConnect is a service company in Toronto specializing in providing cost-effective Notices to Creditors for estates, as well as commissioned affidavits of publication.
Publishing a Notice to Creditors is an important step to protect your clients from liability. NoticeConnect's services work by utilizing the power of the internet and social media to post Notices to Creditors with the widest possible coverage and exposure. A standard practice in Ontario, NoticeConnect's services are offered on a disbursable fee per file and are recognized by the Ontario Superior Court as an appropriate alternative to expensive advertising in newspapers. This inexpensive step is a must every estate administrator should take.
Publishing a Notice to Creditor through Emergent's Estate Administration software is even cheaper than posting directly through NoticeConnect's website.
When posting a Notice to Creditor through Emergent's software is as simple as clicking a button. Information entered into Emergent's software is automatically uploaded to the NoticeConnect platform. This eliminates duplicate data entry and the risk of transcription errors. You can post your notice directly from within Emergent's Estate Administration software or by
clicking here
and entering an Emergent exclusive discount code.
Click here
to obtain an exclusive Emergent discount code.
For more information on Emergent's integration with NoticeConnect,
click here.